The Victorian based SDAV Hot Rod Club recently headed to Mid Western Speedway in Darlington for what was the second event of the season, the big winner was Jamie May who endured some mechanical issues during the night before taking the trophy by the end of the night ahead of Jason May and Stan Marco Snr.
When racing began, Vaughan Matthey (#12 – Glass Technology) started real strong in heat one leading lap one from Stan Marco and Jason May. Into lap two Matthey continued on with his lead with Tom Marco and Kali Hovey trying to move ahead of Stanley Marco Jnr who was in fourth. On Lap five Matthey started to experience engine issues and dropped back down to third with Jason May the leader, Matthey pulled out with engine overheating and Jason May went on to win from Stan Marco, Stanley Marco Jnr (#11 – Stich Concrete), Hovey and Tom Marco. Jamie May was unable to start due to fuel pump issues.
With Glenn Lawless (#99 – Wally's Design & Fabrications) joining action in heat two, he started alongside Stanley Marco Jnr. Phil Jenkins and Shannon Meakins also joined the action from the third Jamie May and Jenkins in tow. On Lap four Jamie May headed infield again with fuel flow issues and fourth rows respectively. At the drop of the green Stan Marco moved to the lead with and his brother Jason moved up the order into third behind Jenkins and the leader Marco Snr (#5 – Stich Concrete).
Matthey pulled out on lap four also with his over hearting issues continuing and Tom Marco (#27 – Stich Concrete) hit the wall in turn two and sustained some damage. Marco Snr marched on to a win from Jason May, Jenkins and Meakins.
The very experienced Jenkins got the best of the start in heat three passing Tom Marco and Lawless to take the lead with Meakins and Jason May (#1 – Peak Lubricants) chasing. The race order did not change for eight laps and Jenkins went on to win from Meakins and May, Tom Marco, Lawless and Kali Hovey (#22 – Pizza Box Norlane).
Stan Marco returned to action in the fourth heat whilst Lawless was unable to start due to suspension issues in the rear of his machine. Marco Snr led his son Tom, Jenkins (#3 – P&S Automotive Services), Jamie May and Meakins on lap one of the final heat race.
The order remained constant until lap four when Meakins passed Jamie May, however the very next lap Meakins dropped to the rear of the field and Hovey moved into fourth.
On the final lap having led from the start Marco Snr handed the lead over to his son Tom and although he was keen for the win a very proud dad had to be satisfied with second to Tom. Jenkins finished third from Jamie May (#8 – Mega Auto Parts), Hovey, Matthey and Meakins with work for the crew to do before the final.
Competitors then headed into a ten lap feature race with a reverse grid result in a coin toss putting top qualifier Jenkins from the rear of the field. Matthey, Lawless and Marco Jnr were all unable to start the race due to mechanical issues plaguing them and Jamie May mad the most of the situation powering his way to the lead of the race on lap one.
Jamie May led Meakins (#84 – Walts Wishes), Jenkins, Jason May and Marco Snr on lap one. On lap nine Jason May moved to second with Jenkins back to third and then on the last lap Marco Snr moved into third with Jenkins dropping back to fourth. The chequered flag dropped and the finishing order was Jamie May from brother Jason then Marco Snr, Jenkins, Meakins and Tom Marco.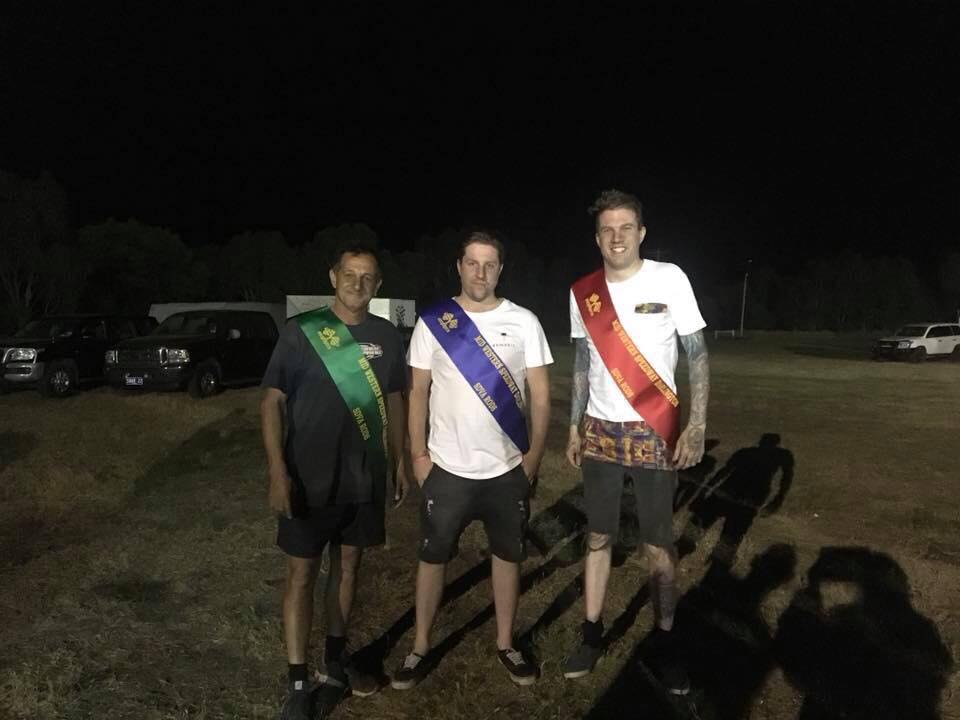 Lots of great action for the SDAV Hot Rods coming up, head on over to the updated SDAV Hot Rod Club website for all the dates and club information.
SDAV Hot Rods Club thanks their season supporters:
Mega Auto Parts – Ribeau Transport – Purrfect Cool – Pizza Box Norlane – Fourth Designs
Written by
Dean Thompson
DMT Sports Media
For SDAV Hot Rod Club