Ballarat's Redline Raceway continues to provide the best Street Stock action in the country and last weekend's Gold Rush was no exception, and while Anthony Beare scored yet another premier Redline win he was a little fortunate along the way to defeating a stellar field that included current and former National Champions.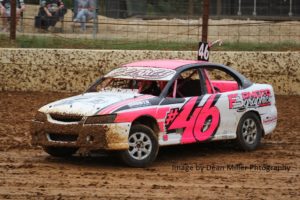 Beare eventually beat current national champ Rhys Heinrich by one tenth of a second with Aus. #2 Lenny Bates 3rd coming out on top of a tight pack that included Darren Giacometti the Queensland champion (from the B-Main) and South Australian Jayden Edwards.
Brad McClure got the jump in the final to beat Steven Gartner to the completion of the first lap as an exciting multi car pack battled it out. Gartner took the lead on lap five and then McClure grabbed it back on lap eight for a single pass.
Gartner and McClure each led one each of the next two laps, followed by Gartner leading a couple more. McClure gained control from lap fourteen until lap seventeen when Beare hit the front. The whole time a massive gaggle of cars had all been in contention.
McClure shadowed Beare until lap twenty nine when he retook the lead for a lap, but as his rear end began to fail Beare retook the point from the luckless McClure. The problem became patently obvious as the field rolled around under caution for another incident with McClure's right rear wheel on a severe angle.
On the resumption Bates was in second but Heinrich quickly took up the mantle chasing Beare to the flag from his eighth place starting position then in third was Bates, Mick Clark, Giacometti, Edwards and Jaidyn Dredge who was outstanding having started from eighteenth position.
The B-Main had been won by Giacometti from Shane Roycroft, Dredge, and Nathan Dunn.
The last chance C-Main fell to Darren Paisley from Chris Bohdal.
The top 8 dash was taken out by Gartner from McClure, Beare, Edwards, Bates, Mick Dann, Clarke and Darren Forrest.
Heat wins were scored by McClure (3), Gartner (3), Bates, Forrest, Beare and Edwards with two apiece and Dann, David Barrie, Darryl Atkinson, Paul Hayes, Scott Purdie and Clarke all taking single wins.
Late Model Sedans were a welcome addition to the final night with many teams, including the current national champion Callum Harper, making the overnight haul back from Parramatta on the Saturday night for the Firecracker 5000.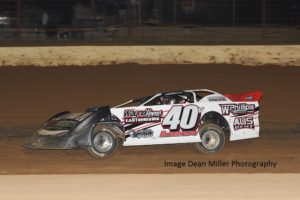 Lessons learnt from the recent Aussie Championship held local ace Michael Hetherington in good stead as he took his first Late Model feature from the previous night's winner Daniel Barton, Steve Vaughan, Chevy Edwards and New Zealand's Kristin Vermeulen.
Both Cameron Pearson and Harper were unlucky suffering flat tyres when well placed.
In the open sedans Sean Lister continued his Redline domination winning from Tim Hutchinson and Lucas Conder.
The night before the Victorian Mini Sprint series round was won by Darren Schnoor from Jason Lynn and Owen Schnoor and in Junior Sedans Tyler Barton took the win from Darcy Wilson and Darcy Giblin and in V8 Thunder Sedans the weekend was decided on points with a win to Tim McCubbin from Kieran Brennan Jnr and Steve Hodder.
Belmont Speedway Drivers Club thanks the following supporters:
Ipta Fibreglass – Spencer Race Engines – Trax Racewear – A.Y Electrical – Hennessy Transport – Dean Miller Photography – Rock Solid Productions – Bryant's Sales & Service – I C Weeds & Gardening Geelong – Automotive Suspension Ballarat – Australian Racing Products – Whitehorse Truck Centre – United Forklift & Access Solutions – Lister Automotive – Revolution Racegear – SPW Engineering – Allsport Trophies – Steve Forte Metal Fabrications – S.D Canvas – Johnny Dyno Engines – Metowu Mechanical Services – Motorsport Hauler – Pedder's Suspension – Norman Street Automotive – Duo Mobile – Burson Autoparts – BMS Automotive – UBC Web Design – Bulleen Towing – WBW Metal Fabrications – Dann's Auto Wrecking – Jeff's Auto Detailing – Autoparts Professionals – Leejay Trailers – IG & JL Greville – FMP Group – True Design Homes – Cylinder Head Shed – Natrad Ballarat – PP Designs – Power FM
Written by
Brett Swanson
DMT Sports Media
For Belmont Speedway Drivers Club t/a Redline Raceway