South East Melbourne based Speedway Sports Sedan racer Thomas McKenna has had one of the wildest and scariest ride's you can imagine on Labour Day weekend when competing at Ballarat's Redline Raceway his night finished with a massive rollover whilst dicing in the top half of the field, that left McKenna injured and the car extensively damaged.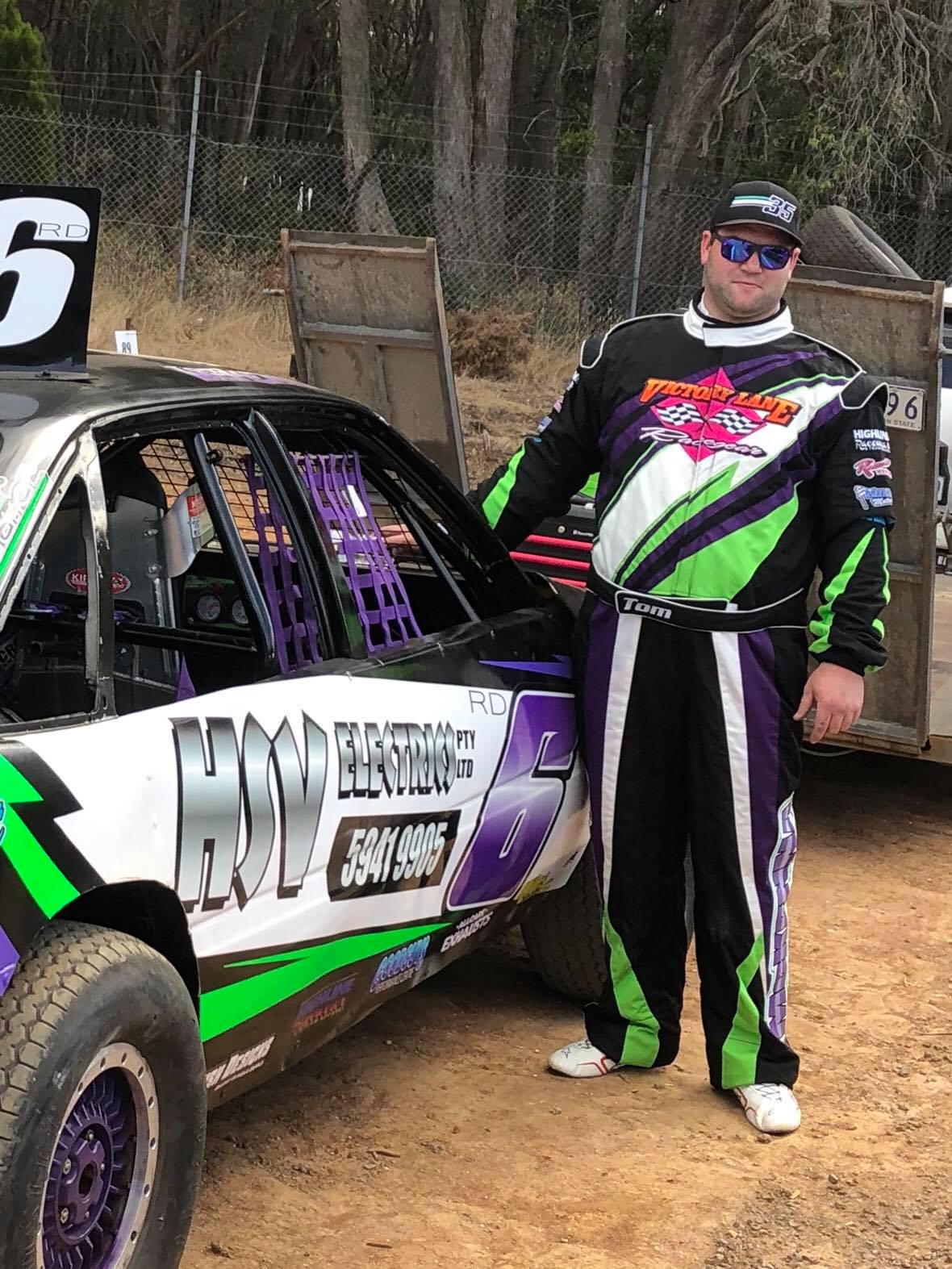 McKenna has long supported other race drivers by being their crew members including his brother Ryan until recently when McKenna's hard work and friendships finally helped him put together a competitive car for the Sports Sedan division.
In the lead up to the weekend, McKenna's excitement and passion for racing shows him promoting the racing at Redline and sharing with all his social media followers that he could not wait to get out there.
Qualifying results had McKenna right in the mix with some fast cars ahead and behind him however things did not go to plan when midway through the race and going through turn one, McKenna and his LS1 powered Commodore went up and over a number of times, photos show the cars radiator flying out the window and the drivers arm punching through the window net such was the force of the crash.
McKenna was carefully and professionally attended to by the on track Paramedical team and a number of volunteers who have assisted in multiple motorsport crashes. The team did a magnificent job in extracting McKenna from the race machine using a back board to slide McKenna on and out of the car whilst the civil ambulance made its way to the scene.
McKenna was treated for pain and then taken to hospital in Ballarat to investigate pain in and around his shoulders and back as well as general body soreness.
It has since been confirmed that McKenna has fractured T4 and T5 vertebrae's in the spine and he is wearing a supporting neck brace and will have a number of weeks of therapy and consultations in which to recover, the Royal Melbourne Hospital will assess him in six weeks to see if the fractures are healing as expected.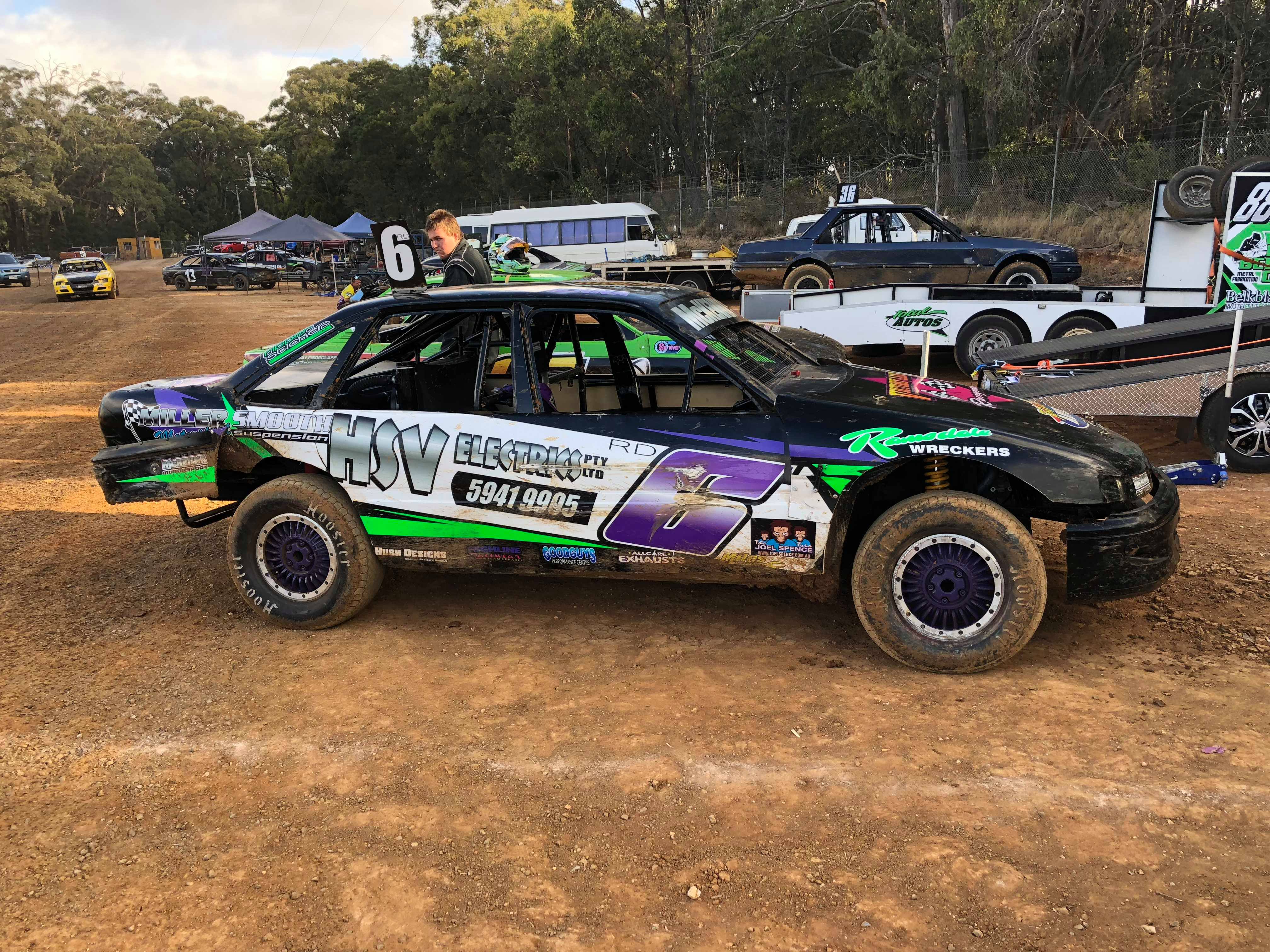 McKenna on a number of occasions has thanked those involved with his care beginning with the Redline Raceway officials and infield crew. "I want to thank Redline Raceway and all there infield crew and stewards for being so responsive and professional on the way they treated me. Until you have been in this position, you can never understand how emotional it is, to have their support and offers of comfort as I was being assisted was just unforgettable."
McKenna went on to also say. "Thanks to everybody in the motorsport community and my circle of support for their messages and offers of conversation and/or assistance to get me back on track again when I recover. I am humbled by how many people care."
As there is whenever there is a crash of this nature some questions are raised in regards to the car itself, the competitors and other aspects of the crash.
Tom would like to make clear, the accident and the injuries are of no fault of any other driver, we all know the risk of racing and contact can be expected. Clearly the video shows the accident was not a deliberate or malicious act and Steve Kershaw is not responsible for the position McKenna finds himself in.
In regards to the race car itself, McKenna would like to put to rest any scuttlebutt that is gathering momentum with regards to the car, to make it clear the race seat was safely and correctly mounted to the floor hoop of the roll cage with six bolts holding the seat in position.
McKenna was also wearing some of the latest safety gear and in Tom's own words 'it did its job'. McKenna has all the latest gear from top to bottom RPM underwear, a Highline Racewear triple layer suit, Alpine Star Race boots, Adidas Racing Gloves and a brand new Bell helmet that was one meeting old at the time of this crash and was valued at over $1000 dollars in itself.
The helmet had its straps cut by the safety crew as the helmet had some cracks in it after the accident due to the impact of the crash.
McKenna has genuine concerns for some racers having seen the quality of some of the helmets others wear. "I would hate to see what the outcome might of been if I had of used a cheaper helmet. I cannot stress enough to everyone on how important it is to have a top quality helmet and safety gear in general. I use an Ultrashield Race Seat and it twisted in the impact, however it protected me, I use Crow five point safety harnesses and this gear has done its job also. If you read this, please really consider your safety gear, I am happy to speak to others with regards to enquiries and recommendations." McKenna passionately shared.
McKenna would also like to thank a number of other people involved in the aftermath of his accident including Brad Warren and Jimmy Davies a work colleague who packed up his tow vehicle, the damaged race car and got it home for him. Jimmy also was crewing for McKenna for the first time.
Of course Tayla Attewell his fiancé and Judy (Tayla's Gran) for coming the two hours from home to the Ballarat Hospital to be with him and to his family for looking after Kaelyn and Karsyn (Tayla and Tom's children) during this difficult time.
Finally McKenna would like to thank all his sponsors and re-assures them that he intends to be back on track after he heals, this includes HSV Electrics, Miller Motorsports, Ramsdale Wreckers, Total Auto's Pakenham, Victory Lane Racegear, Allcare Exhaust, Pakenham towing, Smooth Suspension, Good Guys Performance, Highline Racegear, Hush Designs, Miles Mechanical, Ripper Stickers and Howler Brewing Company.
Written by
Dean Thompson
DMT Sports Media
For McKenna Motorsports – Rosedale #6