t656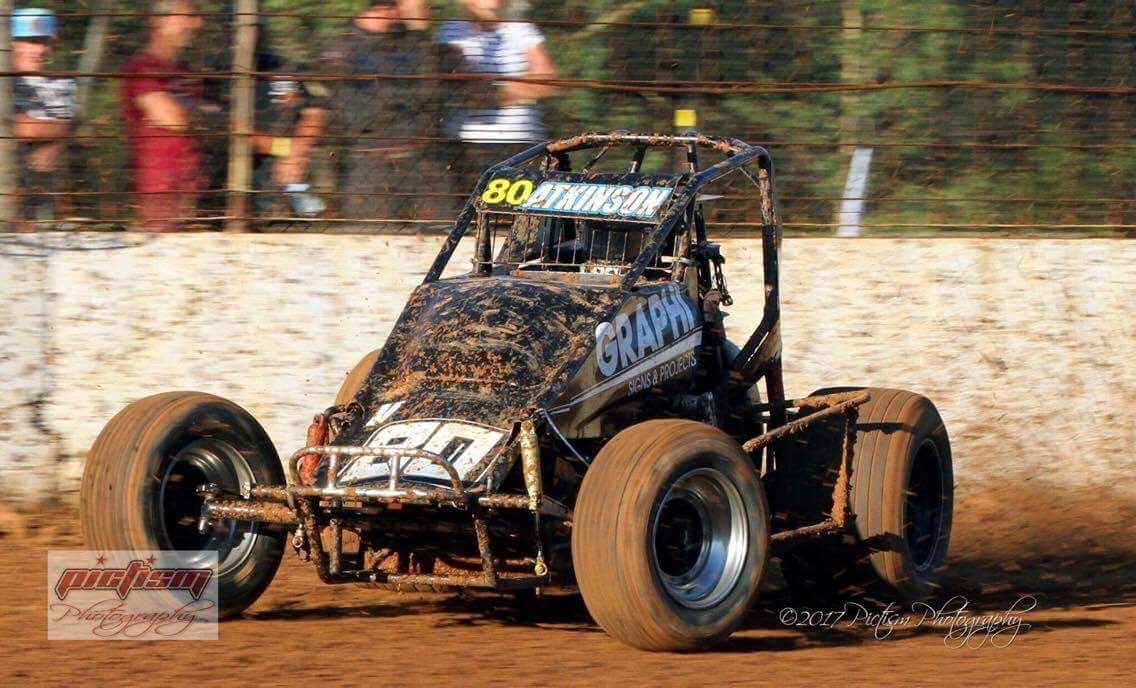 Former Victorian Liam Atkinson has uprooted from the Garden State & re-located in Sydney's West to take up an career opportunity he could not pass up & with the Valvoline Raceway in Sydney just 30 minutes away from his home, you guessed it, he took his Wingless Sprint too!
Liam & his partner Brielle and his two best buddies Scooby & Bentley (Dogs), are now entrenched in Sydney as Atkinson cements his business interests with a deal too good to refuse from Leon Hennessy of Hennessy Transport.
Atkinson couldn't pass up the deal, however it was made that much sweeter knowing how much racing he could get at Sydney for very little travel. With plans to compete at Nowra & Goulburn on a regular basis also & then to head back into Victoria for the Easter 'Bowden Memorial' events to honour a mate who lost is his life a few seasons back.
Atkinson who has only been in Sydney a short time had gone down to Victoria for racing during Christmas which unfortunately had both events he nominated for washed out, so Atkinson hit the road to go to Valvoline Raceway for the 28th of December taking late nomination rear of field starts with his V80 registered machine.
Atkinson was happy with his first night at Sydney when he was able to pick off nineteen positions through the night in his first trip to the track.
Atkinson spoke after his first hit out at Sydney. "We have missed a lot of the club championship points events so what we will do is take one race at a time and learn as we go before having a serious crack at running the championship point score next year. We are under no illusion that it won't be tough, you have massive fields at Valvoline every meeting. I think we can win some races before the season finishes this season & we will be going all out to do so."
Atkinson has been improving rapidly late last season and earlier this year and believes in his ability. "Our car is good, & I am in the best driving form of my career, I don't remember the last time I finished a feature race outside the top ten back in Victoria, the last four features alone I finished fourth & fifth three times. We could do with some crew members though if anybody from Sydney reads this they can hit me up on Facebook and have a chat. Somebody with engine knowledge would be great & another with set up & general skills around a car also."
Liam Atkinson Racing would love to hear from any business owners keen to be seen at the right budget at Valvoline Raceway on the #80 racecar, teamwear & racegear, in media releases & on any merchandise we should choose to get done.
Written by
Dean Thompson
DMT Sports Media
For Liam Atkinson Racing