The Ladies Crash and Bash Butchers Shop Hotel Gippsland Cup second round at Drouin Speedway brought the house down as expected as competitors chased the win in the 'Trik Trailers Tango' with young gun Bianca Brown picking up the big win after helping the reigning Victorian Champion find the concrete wall in the latter stages of the feature race.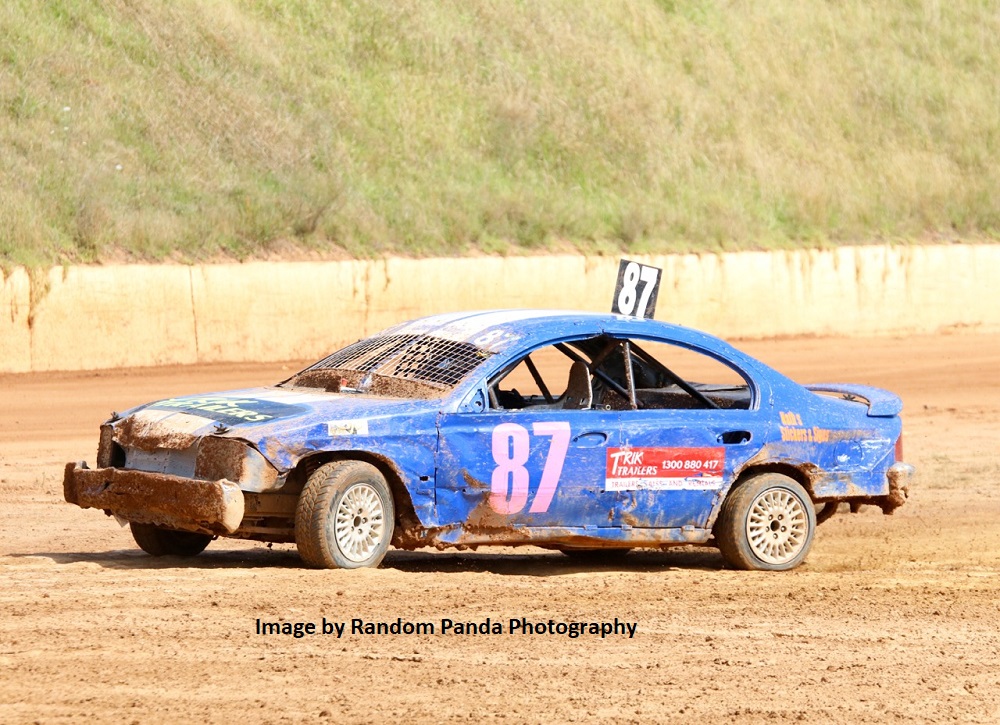 Competitors faced three heats on January the 14th before the fifteen lap final with all races through the dogleg section and first round winner Leanne Young the Victorian Champion, keen to consolidate her lead in the three round point score.
Heat one results went the way of Young ahead of the current Victoria # 2 racer Allyssa Montebello and Sarah 'The Deputy' Price in Sheriff Jimmy Kane's Falcon. Bianca Brown finished in fourth with Lea Judd, Maleah Brown, Bridgette Morgan and Bronwyn Miles all finishing across the line.
Bianca Brown and Maleah Brown held out Young for the top two spots in the second heat race with Montebello in fourth in a great result for the 'Compact Race Team' girls of Brown, Montebello and Brown. Judd finished in fifth with Bronwyn Miles, Morgan, Price and Dette Miles all crossing the finish line.
Results in the third race were a little different than what we are used to seeing so far this season with the Young car further back in the results. Montebello put in a floorless drive on her way to a win ahead of Bianca Brown and Bronwyn Miles, Price, Young, Maleah Brown, Morgan who picked up the DNAirbrushing encouragement award for the days racing and Dette Miles driving the borrowed Brad Warren owned Falcon.
All the action in the final was played out in front of a crowd hanging for some hard hits. The early laps seen a number of racers get spun or lose control of their cars and spin anyway before the fast cars and experienced racers found their way to the front of the field.
Young, Bianca Brown and Montebello made their way in and out of traffic at great pace with Young initially getting away from her challengers. Eventually having lost her power steering Young was caught by Brown and appropriately fenced into the concrete in between turns three and four ending her race.
Brown then went on to a popular victory in front of a large support crew with Montebello second and Maleah Brown in third making it a team one, two and three. Judd finished in fourth and won the 'Gully Tattoo's' hard charger award. Price, Morgan, Bronwyn Miles and her sister in law Dette Miles rounded out the field.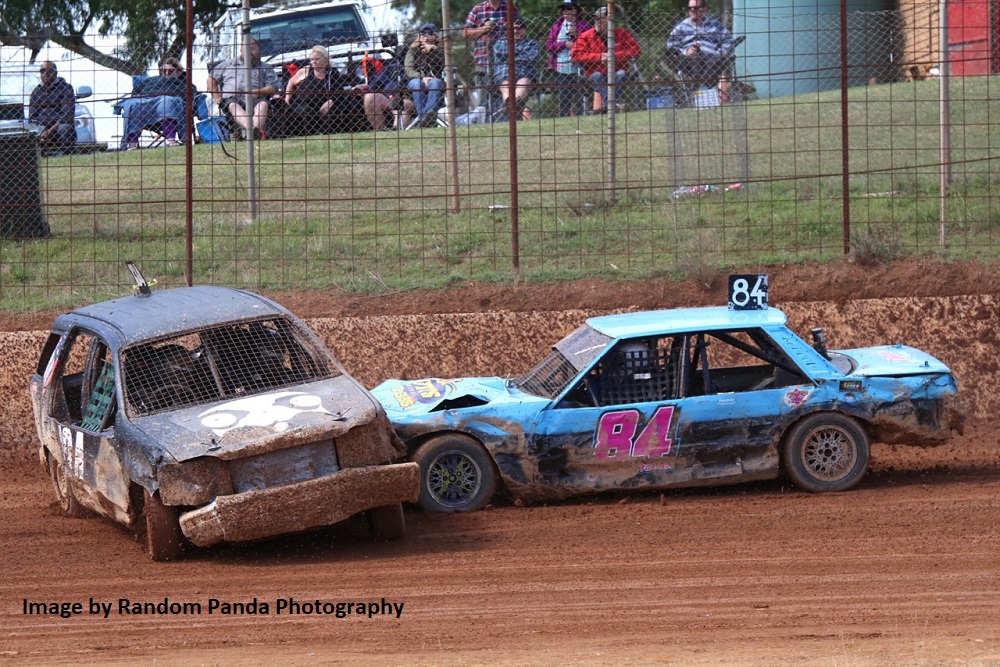 Brown was thrilled with the win. "I don't know what to say really, thank you to all my family, crew and friends for their encouragement and support. Thank you to the girls competing, you are making this a really good thing for our class. Thank you to all the sponsors for helping this happen. I really enjoyed it on track today, I had good pace and I managed a decent hit on Leanne. I am sure she will repay the favour very soon."
The Crash and Bash Association thank sponsors for this season:
Ladies Crash and Bash Supporters:
Pakenham Towing – Longbeach Metal Polishing – Butcher Shop Hotel – Miles Mechanical – Trik Trailers – Pakenham Towing
Open Crash and Bash Association Supporters:
DNAirbrushing – Gully Tattoo – Random Panda Photography – Gooses Autos
Written by
Dean Thompson
DMT Sports Media
For Crash and Bash Association