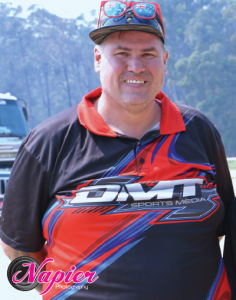 DMT Sports Media is a leading provider of Sports Media with live event announcing, written media releases, social media management which is just some of the work undertaken by the business. DMT Sports Media was started by Dean Thompson in 2003 & now includes a team, who all work to a proven DMT Sports Media formula.
Various forms of motorsport currently benefit from our services and increased interest in their events and enjoyment by the attending fans more than makes up for their financial investment in DMT Sports Media staff.
Any sport can take advantage of what we offer, get in contact and discuss what you wish to achieve and we can cover that with what we can offer.
The 'Dwyer's Toyota' Victorian Speedway Council Sprintcar title race has been run and won at Bairnsdale Speedway with victory to Latrobe Valley businessman Dennis Jones ahead of his very own teammate Justin Bowen and local Bairnsdale young gun Alistair Bastian in a...
read more